Top 5 Reasons to Hire Commercial Property Marketing Agency
Running a commercial office space or mixed use properties business is incredibly demanding in Phnom Penh City if you do it right way. However, time is not on your side. Managing staff. Sourcing new deals. Trying to innovate the properties for attraction. Working with clients. You have your hands on many different areas of the business as Founder or Co-founder, which often times pushes marketing to the bottom of the to do list.
There are several reasons to consider outsourcing your marketing efforts to a team of professionals with a background in commercial real estate marketing, which is more than about time constraints. From commercial marketing expertise, to reducing the cost of hiring and managing additional team members, you can demand marketing results with commercial property marketing agency.
Is it right for you to hire commercial property marketing? Take a look at these 5 reasons first:
1. The Expertise of Know How
Even if you have a bit of time on your hands or a staff member you can task with basic marketing activities for your company, chances are you don't have a background in marketing and are not up-to-date on all the newest technologies and tools to reach, engage and close the target customers, especially as they relate to commercial real estate.
Hiring an agency or consultant whose sole job is commercial real estate marketing strategy and execution helps you leverage greater expertise in many more disciplines than you have in your team. You can tap into experts in design, web development, video production, digital marketing, copywriting and many more things, all of whom stay up to date with the current trends and technologies that you haven't spared time with.
2. Get Fresh New Ideas
Another issue that commercial properties run into when managing their marketing efforts in-house is a lack of new ideas. When the same group of their own staffs, all with the same background and experience approach a problem, they're going to see the same solutions time and again which is quite the opposite of top management's expectation.
An outside marketing resource will help you see and attempt new things that you wouldn't otherwise think to try. That fresh, outside perspectives might have helped manage successful property marketing campaigns with new tactics you can now leverage for your own business.
From best practices in website design to effective online marketing campaigns, there are numerous tactics agency can offer that somehow you probably haven't been on your radar until now.
3. Offload Your Work
You are boss, you are busy.
Often times marketing is one of the first things to drop down the list when you're in the middle of an event. As important as marketing is, it has a greater impact on your future than your presence.
By outsourcing your marketing, you can free up your bandwidth of your focus and spend your time on high-value activities that have the most impact on your business's bottom line, and let an external company execute – ensuring you actually see results from your marketing investment.
4. Speed of Performance
Marketing in commercial real estate is all about speed. Having a clear idea of the what solutions to implement, the best practices to follow, and a background in what does and does not work is crucial to quickly execute effective marketing efforts for commercial real estate transactions.
Do you have time for that? Does your internal team have the resources needed to quickly and expertly test new ideas and get to a point of good ROI from any one campaign? You have your own answer.
By outsourcing your marketing to PHALKUN COMMERCIAL, you can leverage the expertise to improve both the speed and performance of your marketing efforts.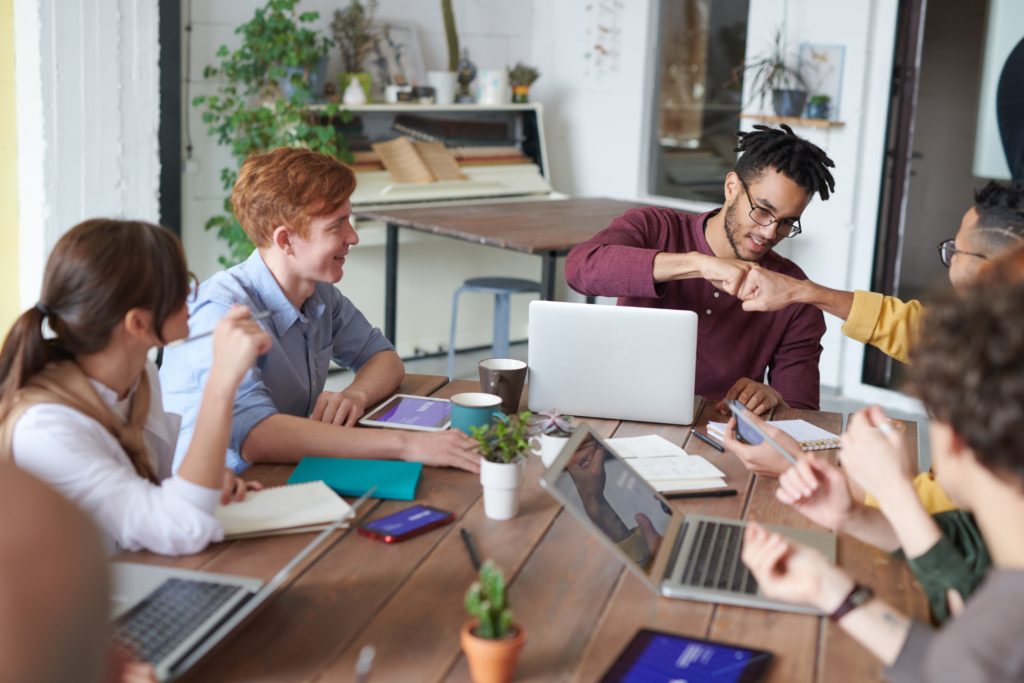 Instead of hiring one new person with limited expertise in all marketing disciplines, you can hire an agency or team of experts like us, whose time is leveraged to your advantage. Need a new email this week for an unexpected opportunity? No one on your team has to drop other important work to get it done. Or stay until 8PM working double time for a routine marketing effort.
5. Reduce HR Costs
Hiring staffs can cost tens of thousands of dollars over several months. Recruiting, the interview process, training of a new employee, and then the recurring risk of turnover all add up to significant expenses when you staffs leaves you without any notice.
Unless you get lucky and find a marketing experts who asks for under-market salary who sticks with your company for years. How long can you hold your staffs with competitive job offers from other companies.
Outsourcing your marketing allows you to leverage an existing team, offsetting the risk of hiring, management, and potential separation to another company. Additional expenses that go with internal hires, including payroll taxes, equipment, and staff retreats. You get access to a team of marketing experts without the inherent risk of hiring them internally by outsourcing to PHALKUN COMMERICAL expert team at affordable service while expanding your brand awareness to our huge networks.
So, When Should You Consider Outsourcing Your Marketing?
If your marketing budget remains slim and your limited campaigns are manageable in-house, you may not yet need to outsource marketing to an outside team. But when the time comes to accelerate sales, expand your reach, or launch more robust property marketing efforts for long term growth, consider the benefits of working with a team of CRE marketing professionals, PHALKUN COMMERCIAL.
Contact us for appointment today at https://phalkuncommercial.com/contact/